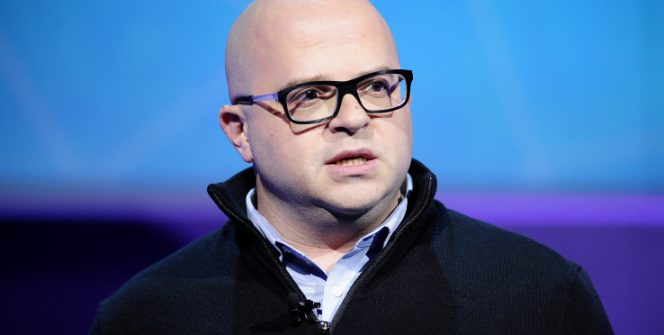 A good report on revenue wasn't enough to keep Twilio stock from taking a dive in after-hours trading. What at first glance appeared to be a positive story very quickly divulged into a financial nightmare. Shares in the cloud-communications company have fallen 27 percent in after-hours trading.
On the earnings call, Jeff Lawson addressed the unexpected guidance by explaining that Uber, one of Twilio's largest customers, will be reducing its use of Twilio over the next year. This is a major hit for the company because Uber accounted for 12 percent of revenue in this quarter. Twilio expects this number to fall off over the next year as Uber moves to handle more of its communication infrastructure in house.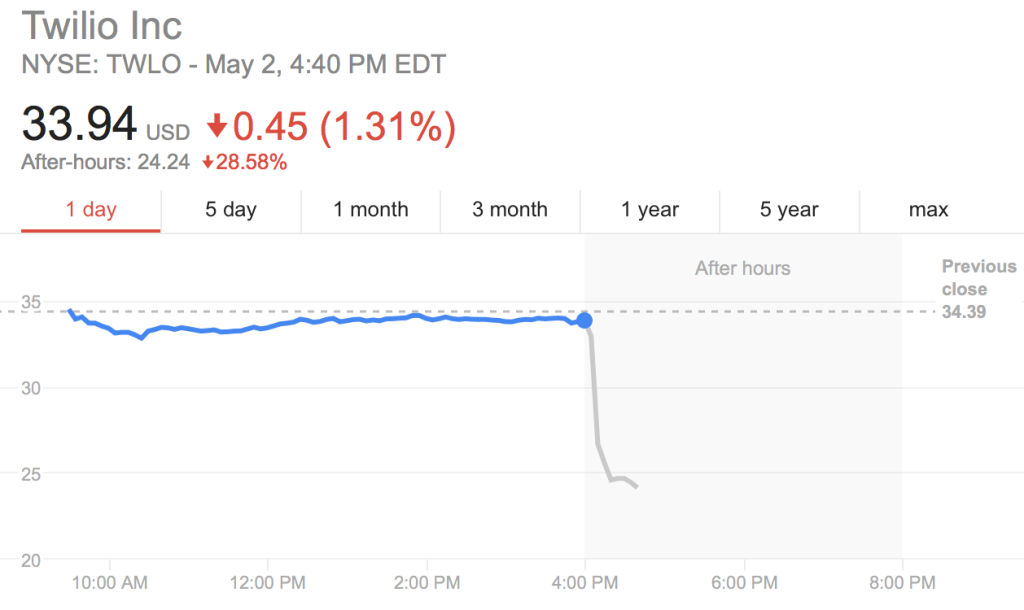 The company issued guidance indicating that revenue would fall between $356 and $362 million for the year. This is short of expectations of $370 million. For Q2 2017 earnings, Twilio also issued guidance noting that it expected between $85.5 and $87.5 million in revenue. Analysts had expected $87 million would be a baseline expectation, not a high-end target.
Outside of guidance, Twilio reported revenue of $87.4 million with a loss of 4 cents in non-GAAP earnings per share for its Q1 2017 earnings report. This overshot analyst expectations of $83.6 million in revenue by $3.8 million and nicely beat expected non-GAAP losses of six cents per share.
We will continue to analyze today's earnings report and update this post with details from the company's earnings call later this afternoon.
Featured Image: Joan Cros Garcia/Corbis/Getty Images